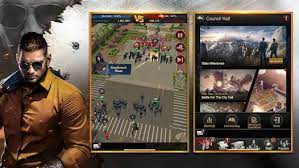 Poor water lines, eroding pipes, road construction and read more have become a daily routine. Maintenance is poor and repairs often stretch to over a week. Here are common reasons how Kharghar residents are battling it out against the water crises.
From Kamothe to Kharghar, every single housing complex is facing the same issue. Irregular water supply makes it hard to manage the supplies for domestic purpose. On weekends, the water comes for hardly an hour and the consumption is highest on these days. With absolutely no resolution on the offer from the CIDCO officials, Kharghar residents continue to suffer from dry spells in bathroom, kitchen and lawns.
Chaos of Water Tanker Mafia
When the water supplies dry out, water tanker vultures lurk around. With residents left with absolutely no option, they have to rely on the water tankers. The tankers have a mafia like modus operandi where they often charge more than the market value. Their exorbitant charges are known to CIDCO officials but no action has been taken so far.
Morbe Dam connectivity yet to arrive
Kharghar's current population is just over 2 lakhs. Average daily consumption is around 70 million litres. NMMC areas of Kharghar do not face the water shortage crisis as other parts of the town. Morbe dam connectivity is yet to be extended to the areas where shortage is chronic.
With absolutely no supply of drinking water on certain days of the week, residents are forced to buy mineral water bottles and distillers from the market. The RO units and purifiers are also running dry and there is no point buying it as you won't have water to buy. Societies are shelling out INR 4000-5000 every day to meet their water demands. With limited water tanker availability, the mafia water supply cartel is making things all the more difficult for survival as far as water is concerned.
Challenges
CIDCO regional superintendent engineer are planning to connect Morbe Dam Supply line with the Hetawane Dam line. Both lines will take time to connect as far as present situation and response are concerned. Moreover, the CIDCO officials have blatantly rejected the appeal of the Kharghar residents for regulating the water tanker suppliers. It is a private sector service that CIDCO has absolutely no control over.