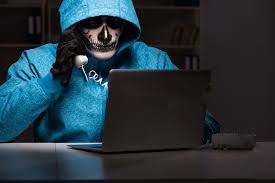 As I read yet another article last week about how medical billing from home was a Report Scam I became concerned (as always) because these articles tend to be one sided and it's not fair that people aren't being told the other side. So how can one really make an informed decision about the field on a whole?
Medical billing as a home based business is Not A Scam, it's a very lucrative business, a very hands on business, a personally rewarding business and there are thousands of business owners and physicians nationally that can attest to the fact that they benefit highly from it.
This industry is so big and profitable that companies abroad are bombarding medical billing owners with the prospect of outsourcing our workload to them for little to nothing so that they can get a piece of the pie. there are only two reasons why this profession gets a bad rap:
1.) There are several companies out there preying on those that are not educated enough about the field to realize that most companies, newspaper ads and software vendors are scam artists in disguise and…
2.) Most if not all of those that don't succeed or got scammed along the way never did the initial research necessary from the start and then jumped in with booth feet not knowing what they were up against. Thus, they set themselves up to get scammed but instead of taking the responsibility for their actions they cry foul, blame the industry in general and say it's nothing but a scam.
As a seven year home based medical billing business owner I've heard all the heart wrenching stories of failure but it always leads back to the story teller admitting to me that they were not really aware of what the business entailed outside of what they were told or heard. They went ahead anyway because they wanted to get some of the fortune that goes along with this multi-million dollar industry.
I do agree that this business is not as easy as some make it out to be but then again what business is?! Sure there are steps that you will have to take and you will have to be passionate about what you're doing to increase the chances of success. Again, that's true with any business!
So when you hear people saying that medical billing is a scam or you can't do it without years of prior experience just think to yourself "who are they to tell you what you can or can't accomplish especially since they don't know what you're capabilities are, what you're passionate about or what drives you". It's bad enough that we tend to hold ourselves to a limitation but it's even worse when we allow others to do it to us. Plus it's just not true anyway!
The medical billing scam artists that you may encounter are no different than the majority of people on the web that tell you "if you buy into my product, program, website, safelist, downline or service you'll make thousands of dollars in no time". So it's not medical billing that's the scam! It's peoples greed that allows them to take advantage of those that are tying to change their lives for the better.
The only way you can avoid being taken advantage of or failing at your prospective home based business is by educating yourself first, through researching whatever it is you are looking to get involved with and lastly by getting a mentor that's been in that field for a while to help guide you along the way!